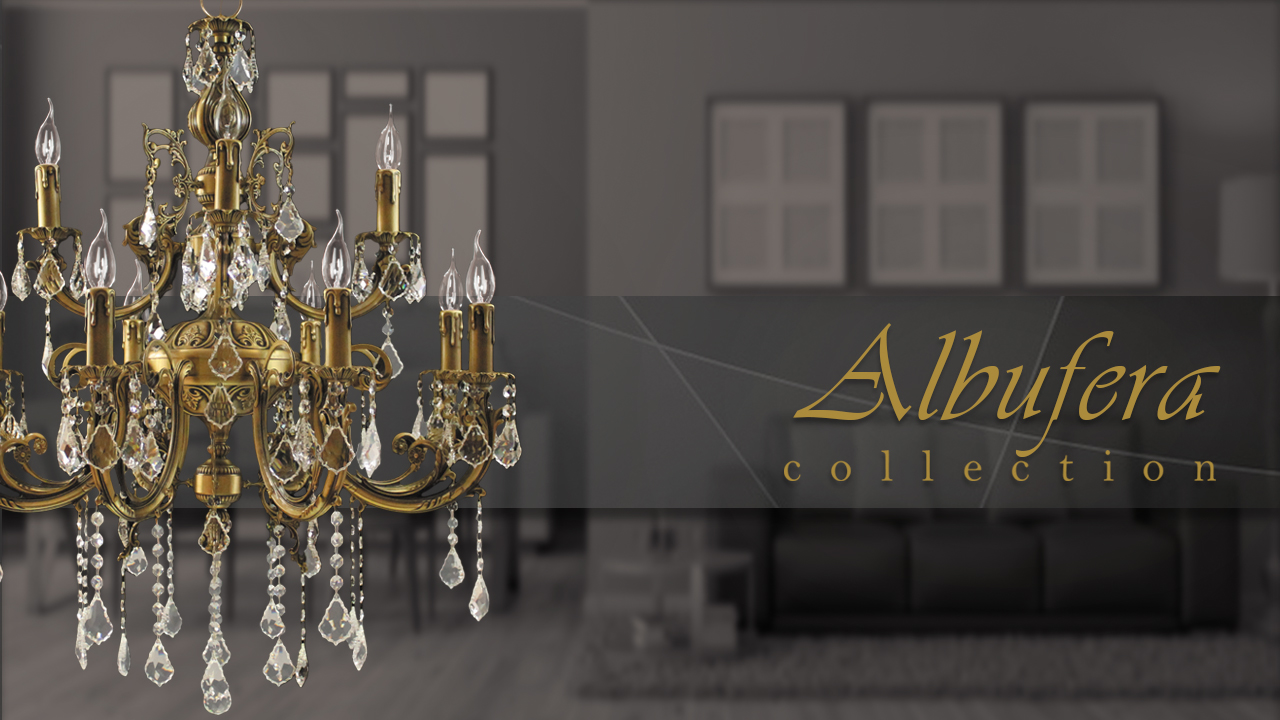 The new Albufera collection is a clear reprentation of the classical style, as their thin arms and stylized ornaments offer a set of clear lines which allows to apreciate the lamp shapes.
The Albufera collection is composed by 7 chandeliers, 2 wall brackets and 2 table lamps and a stand lamp.
Available decorations: brown patina, satin leather and decapé gold.