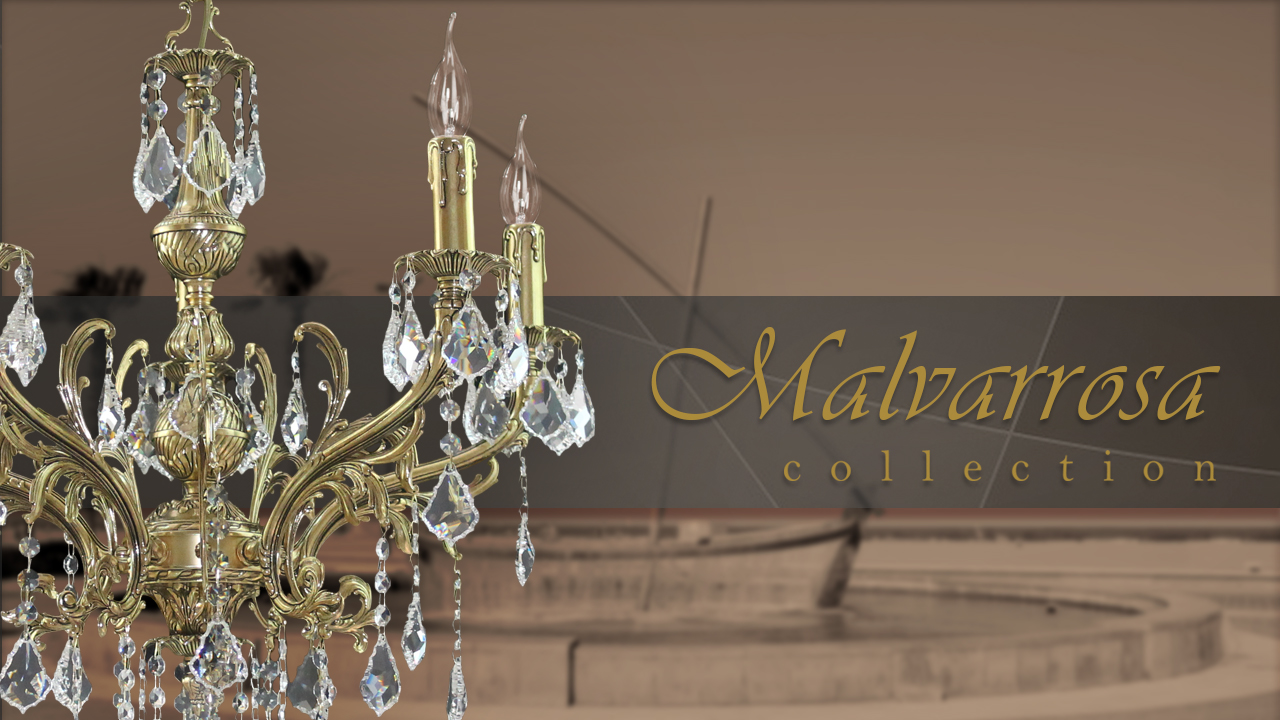 The Malvarrosa collection surprises by the soft curve of its arms, which raises the points of light of the lamps. The few decorative elements,embedded in the column, gives more importance to the design of the arms and the engraved of the pieces.
The Malvarrosa collection is composed by seven chandeliers, three wall brackets, two table lamps and two stand lamps.
Available decorations: brown patina, satin leather and decapé gold.