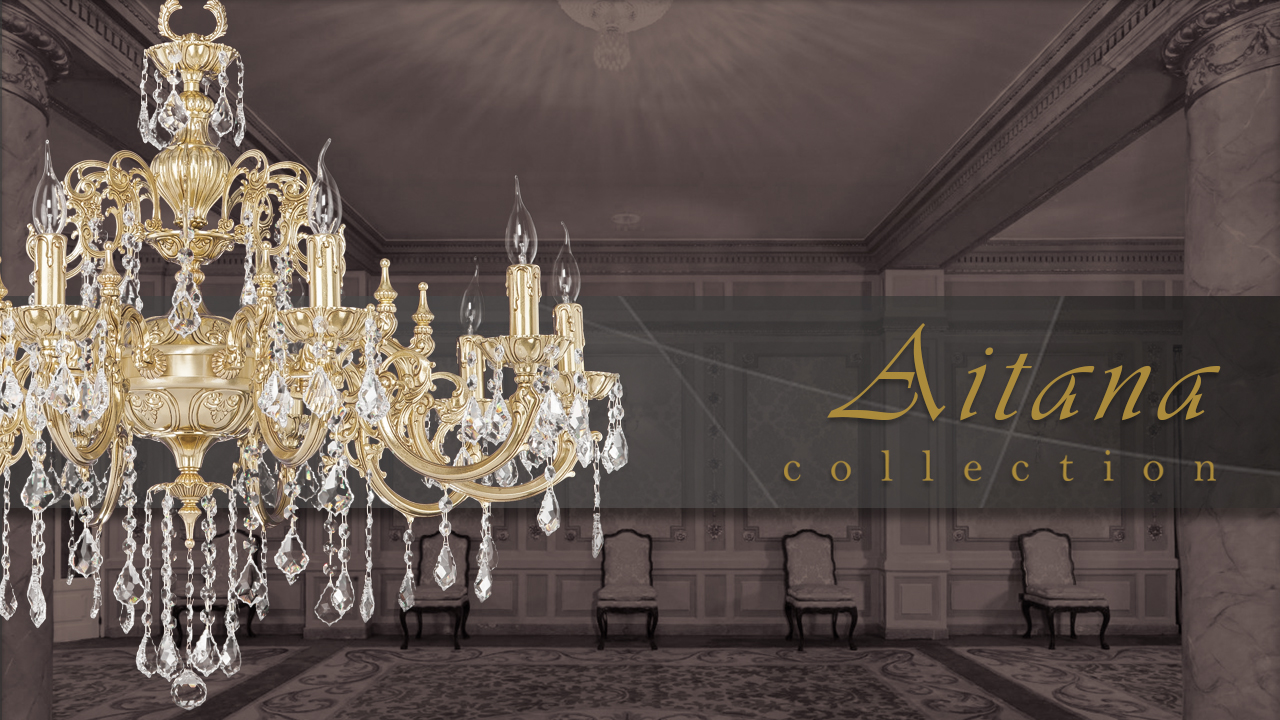 The Aitana collection remind us the elegant Luis XVI lamps, for his very fine and stylized arms with very marked and clear lines.
The large number of pieces, sizes and various decorations available, make this new collection perfectly adaptable to every room in your home, adding a touch of elegance.
The Aitana collection is composed of 11 pieces: 7 chandeliers, a floor lamp, a table lamp and two wall brackets.
Available decorations: brown patina, satin leather and decapé gold.