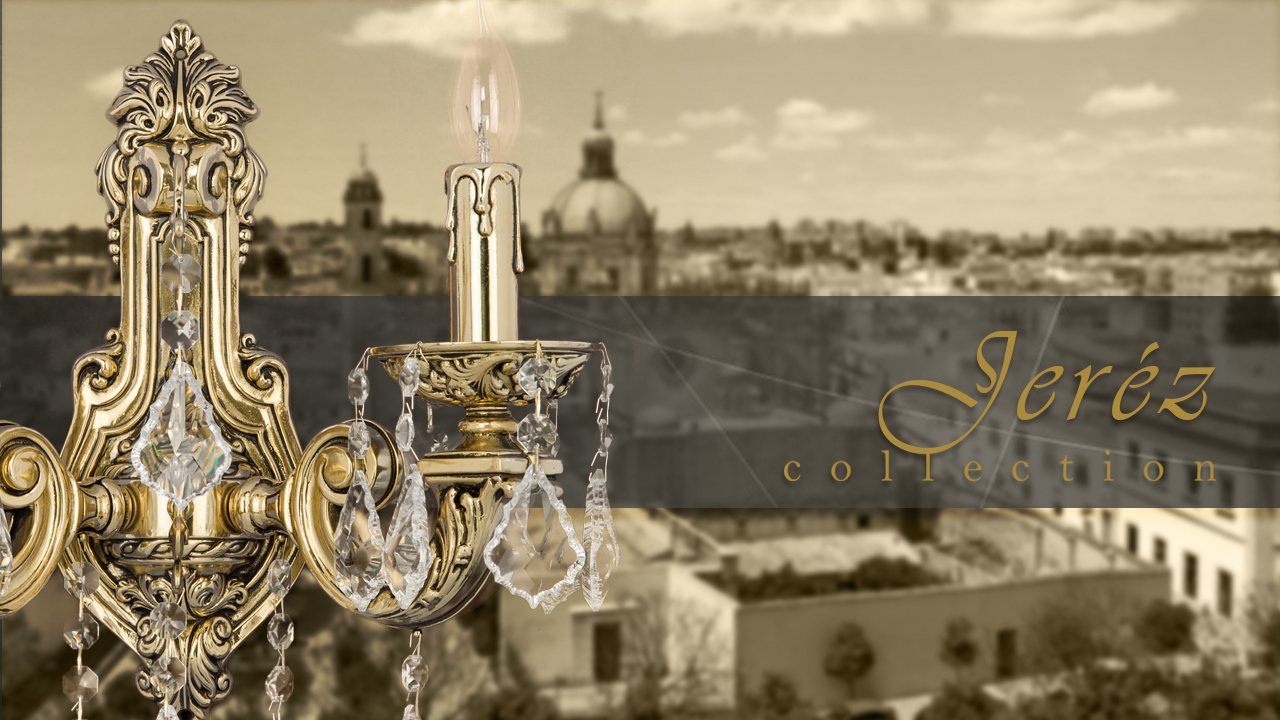 The Jerez Collection is a clear representation of the  Spanish Classical Style, by the combination of sober arms with very clear lines in contrast with the rich decor of the rest of the lamp, where predominate the sinuous and intricate shapes with naturalist decoration that also evoke the Arabian style decor.
The Jerez collection is composed of: nine chandeliers of different shapes, sizes and lights and three wall brackets. The different arms used in the models and the possible combinations of lights and finishes, adapt the Jerez collection to the decoration of every area of your home.
Available decorations: bright patina, bright nickel, matt nickel, ivory gold, carrara marble stone and craquele-oil.