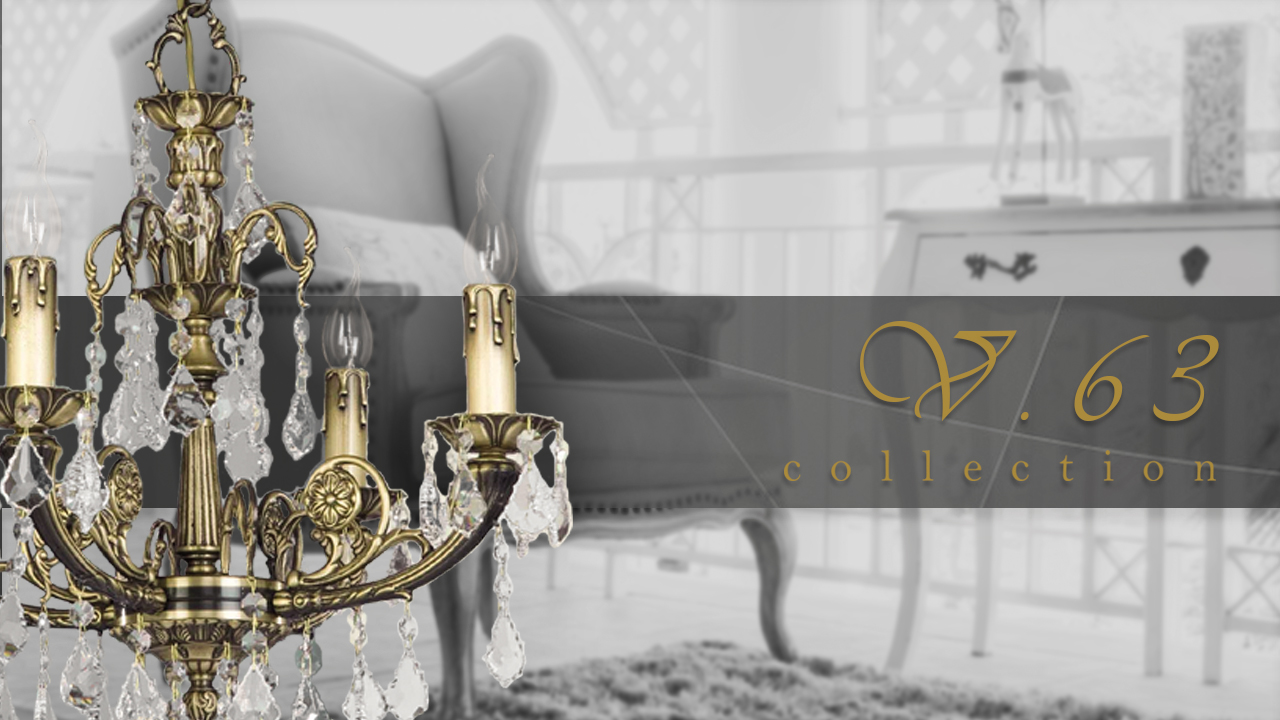 The Vincent 63  collection is distinguished by its ornaments floral design. This, along with the rest of the decor that combines natural and geometrical elements, and its clear structure, reminds us of the Neoclassical decorative style from Southern Europe.
The Vincent 63  collection consists of eight lamps: two wall brackets, one table lamp and five chandeliers.
Available decorations: bright patina, bright nickel, matt nickel, carrara marble stone, ivory gold and craquele oil.