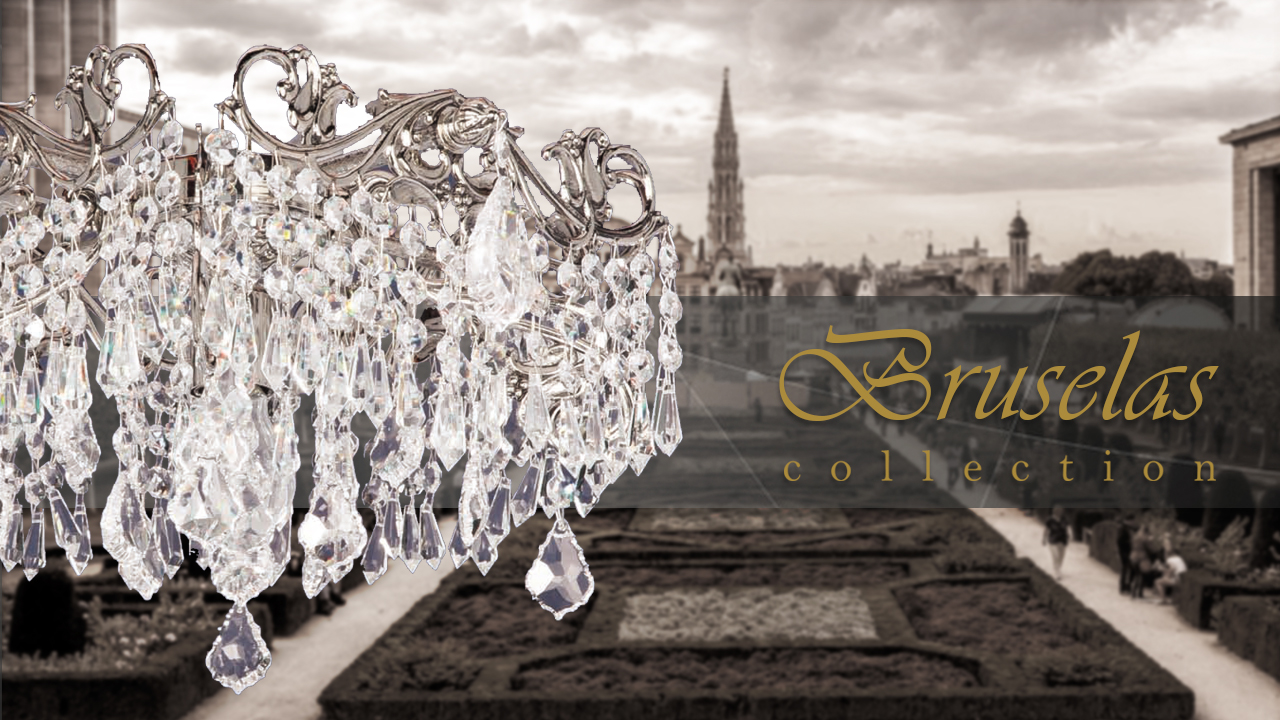 The Bruselas collection allows us to enjoy luminaries of classic style in small spaces or with low ceilings by their flush mount structure. This shape, and the importance of crystals make us remember the lamps of 20's.
The different combinations of sizes and lights, as well as their finishes, make the Bruselas collection  adaptable to all the rooms of your home.
The Bruselas collection is composed of 16 pieces: 5 flush mount luminaires, 5 semi flush mount luminaires, 5 hanging and a wall bracket.
Available decorations: bright patina, ivory gold, bright nickel, matt nickel, carrara marble stone and craquele-oil.