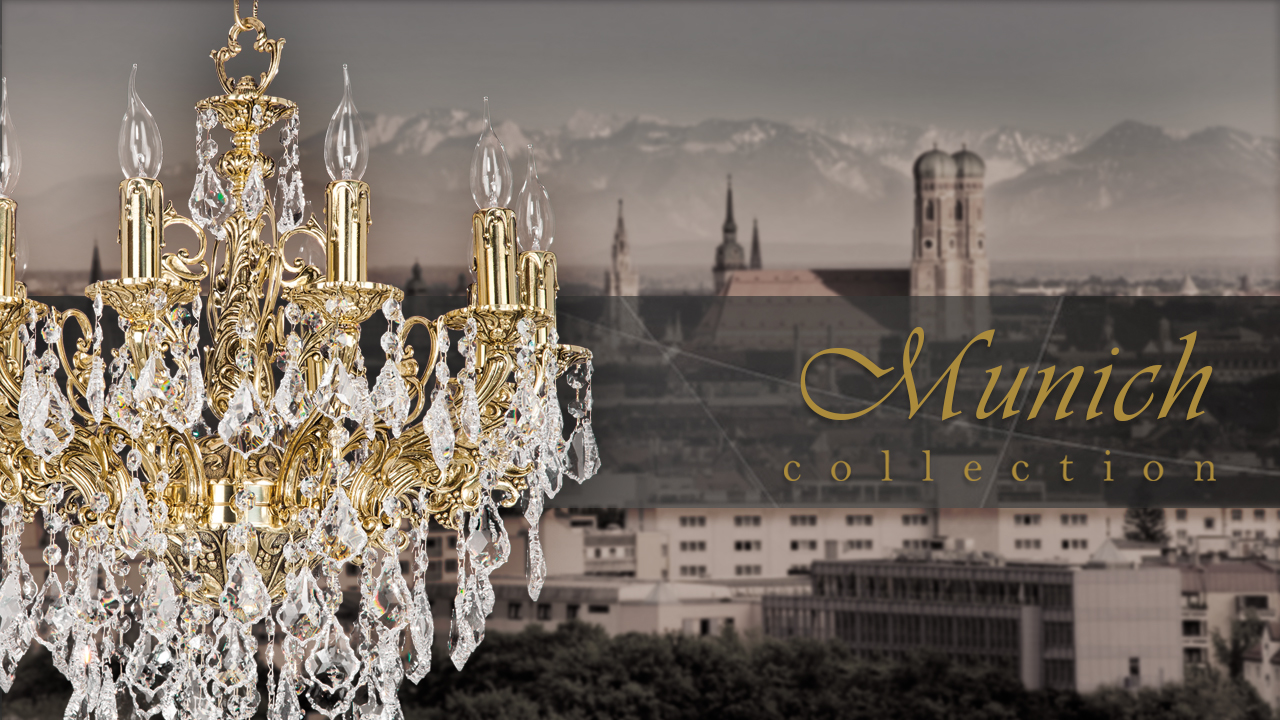 The Munich collection evokes the Spanish Baroque style, characterized by the fear of emptiness. Chandeliers with an immensely cared decoration of each of his pieces that give a good account of the Arabic influence in the Spanish culture.
The large amount of lamps that make up the Munich collection and the different finishes, make this collection a multi-purpose, adaptable to both small spaces as large rooms or corridors.
The Munich collection consists of 19 pieces: 6 small chandeliers, 6 medium chandeliers, 4 large chandeliers, 2 wall brackets and 1 table lamp.
Available decorations: bright patina, bright nickel, matt nickel, ivory gold, carrara marble stone and craquele-oil.