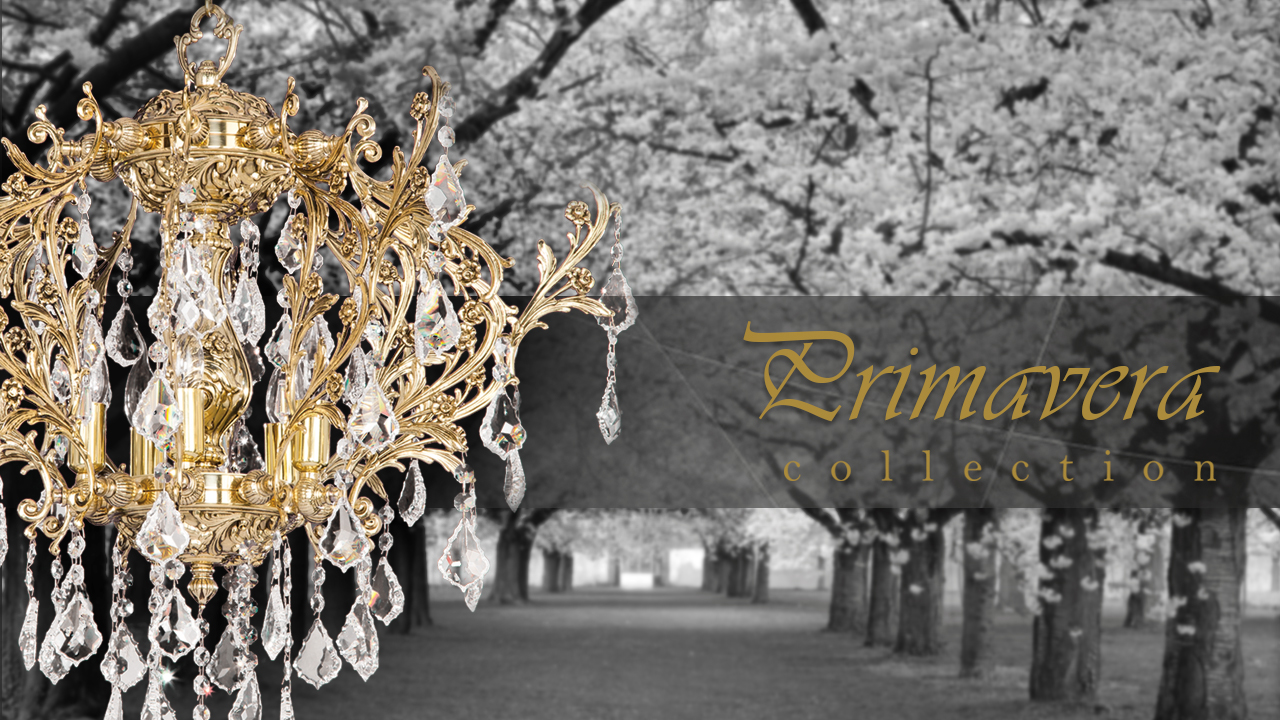 With Louis XV inspiration, the lamps of Primavera collection are designed to be the focus of attention, which makes them ideal for hallways or corridors.
The great decoration of the pieces with vegetable motifs and their arrangement, gives to the Primavera colection the appearance of  a lantern light, but with shapes that stay completely out of the established, and also evokes the decorative motifs of the arabian culture.
The Primavera collection is composed of two chandeliers of five and twelve lights.
Available decorations: bright patina, bright nickel, matt nickel, ivory gold, carrara marble stone and craquele-oil.