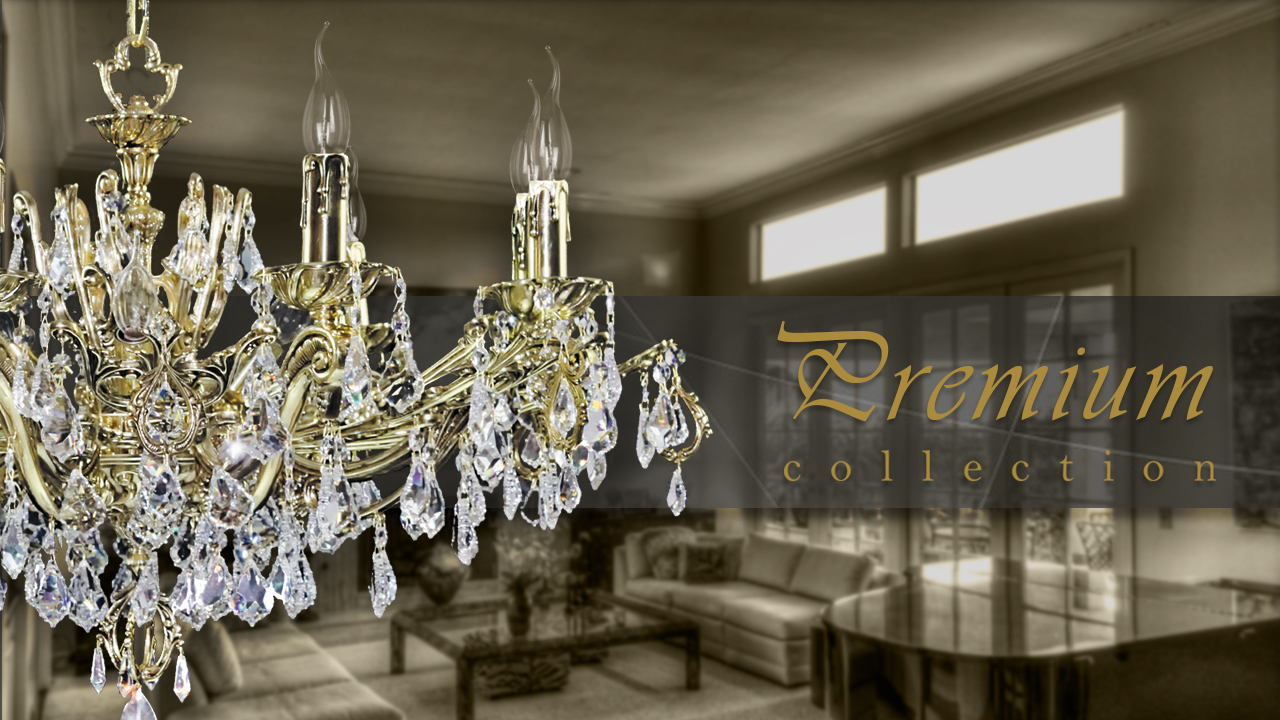 The Premium new collection it's perfect for light up rooms with low ceilings because it's shape allows hang the lamps very close to the ceiling and allows to enjoy classic lighting in all type of housing.
The Premium collection is composed by three hanging lamps and three chandeliers.
Available decorations: bright patina, bright nickel, matt nickel, ivory gold, bright satin leather and marble stone carrara.