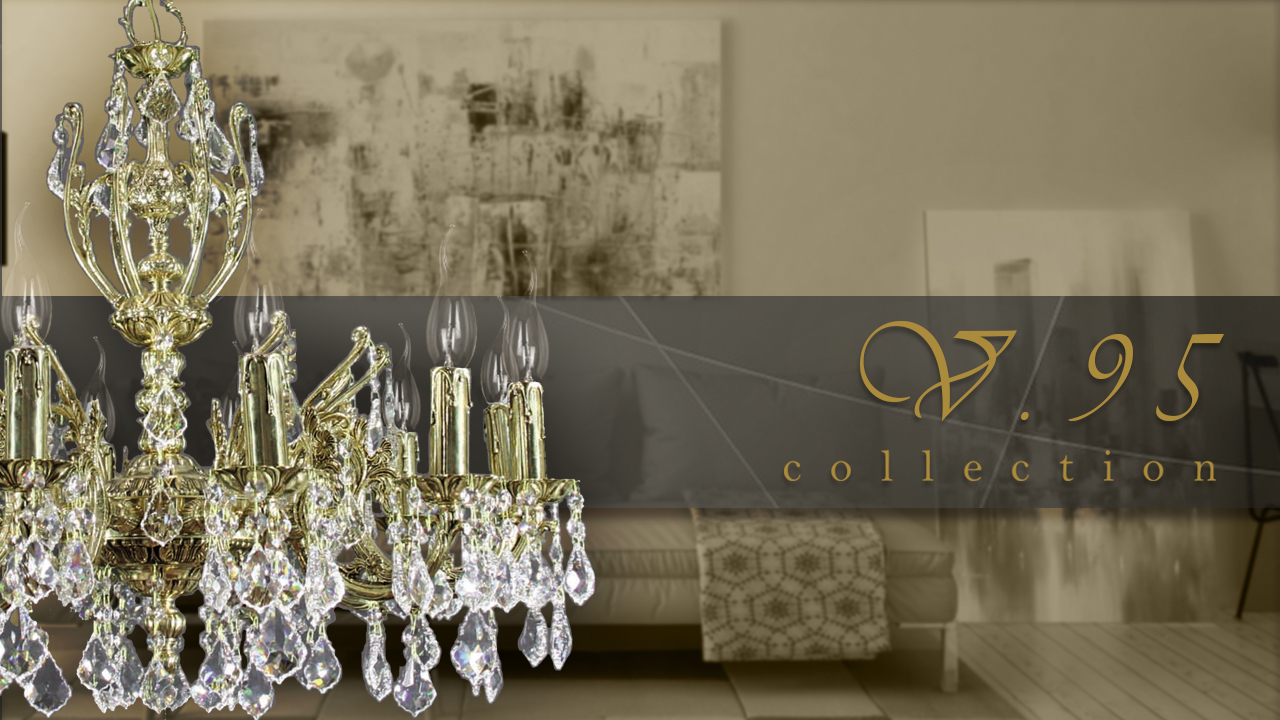 The lamps of the collection Vincent 95 remind us the Neoclassical style from Southern Europe, due to its simple shapes and its scant but very cared decoration, which allows appreciate the classic structure of the collection.
The Vincent 95 collection is composed by seven lamps: five chandeliers, one wall bracket and one table lamp.
Available decorations: bright patina, bright nickel, matt nickel, carrara marble stone, ivory gold and craquele oil.