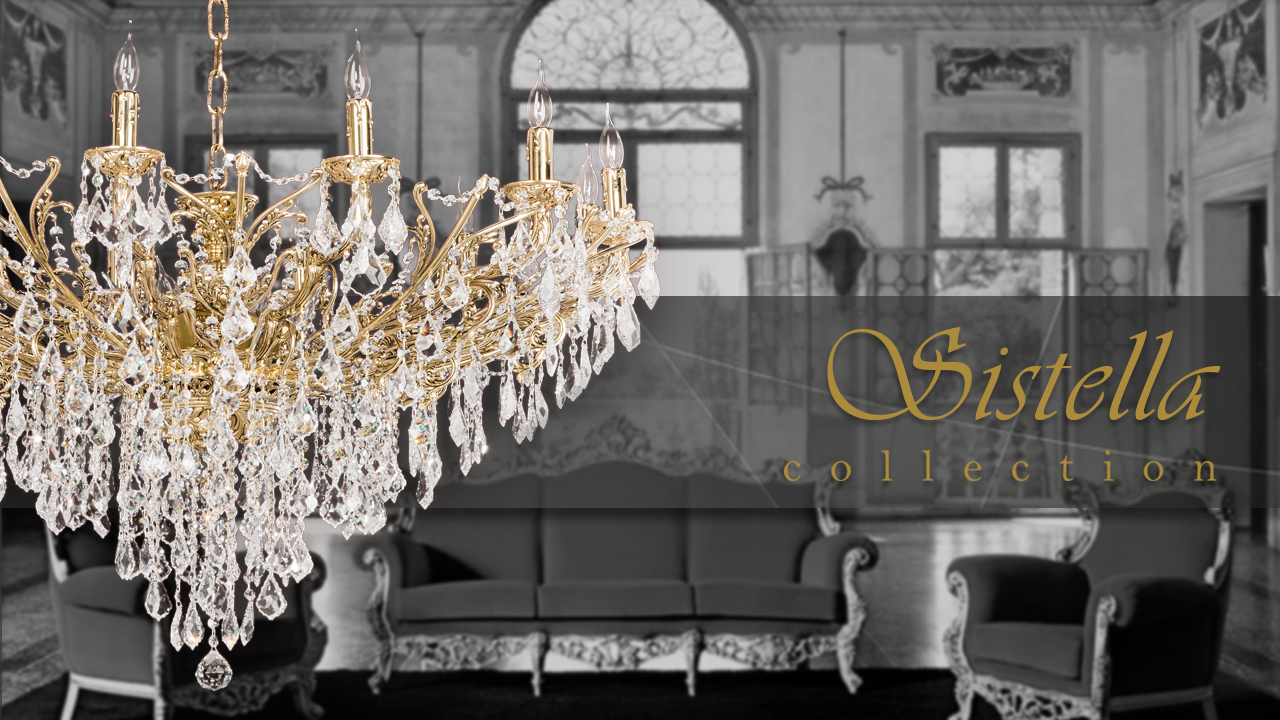 The collection Sistella acquires its name from the shapes of the lamp, whose arms create the appearance of a basket (in Valencian, sistella means basket).
With a marked baroque style, the great decorative work that leads each of the parts and its gathered up structure, create lamps that attract the attention and always will provide surprises that you had overlooked before.
The Sistella collection is composed of 4 pieces: three chandeliers and one wall bracket.
Available decorations: bright patina, bright nickel, matt nickel, marble stone, ivory gold and craquele oil.