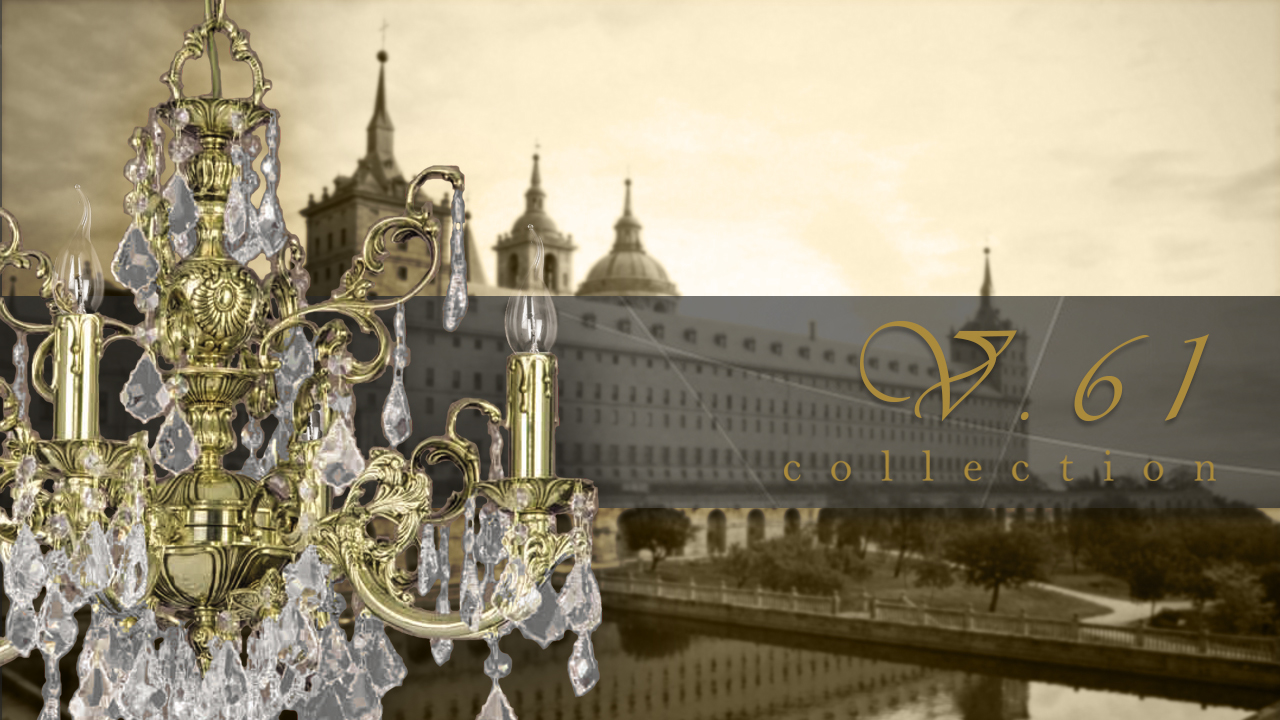 The Vincent 61 collection has been designed to produce contrasts and sensations. The complexity of its forms, caused by its ornaments and arms with naturalist and dynamic motifs, evokes the Baroque period in Southern Europe.
The Vincent 61 collection is composed of seven lamps: Five chandeliers and two wall brackets.
Available decorations: bright patina, bright nickel, matt nickel, carrara marble stone, ivory gold and craquele oil.