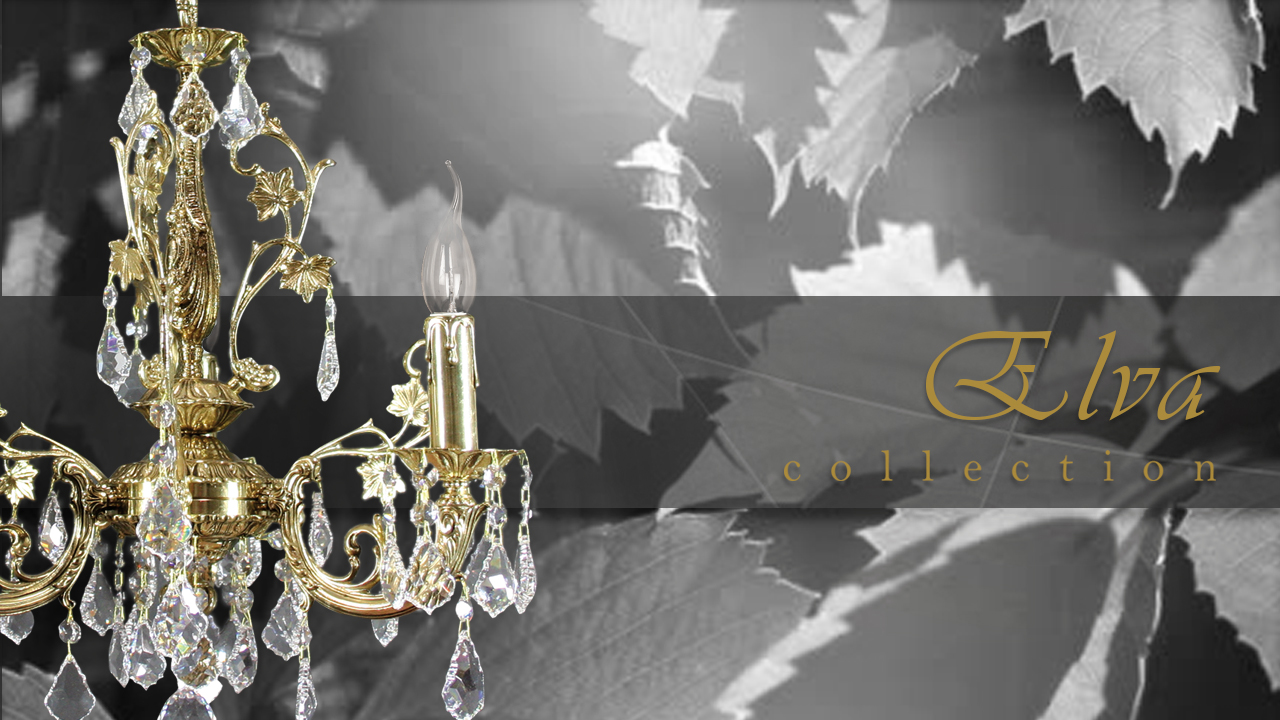 The Elva collection is characterized by its thin and simple arms, which contrast with its decoration make by small grape leaves, which give dynamism and own personality to the lamps.
The Elva collection is composed by 8 lamps of different types and sizes: 5 chandeliers, 2 wall brackets and a table lamp.
Available decorations: Bright patina, bright nickel, matt nickel, ivory gold, carrara marble stone and craquele-oil.