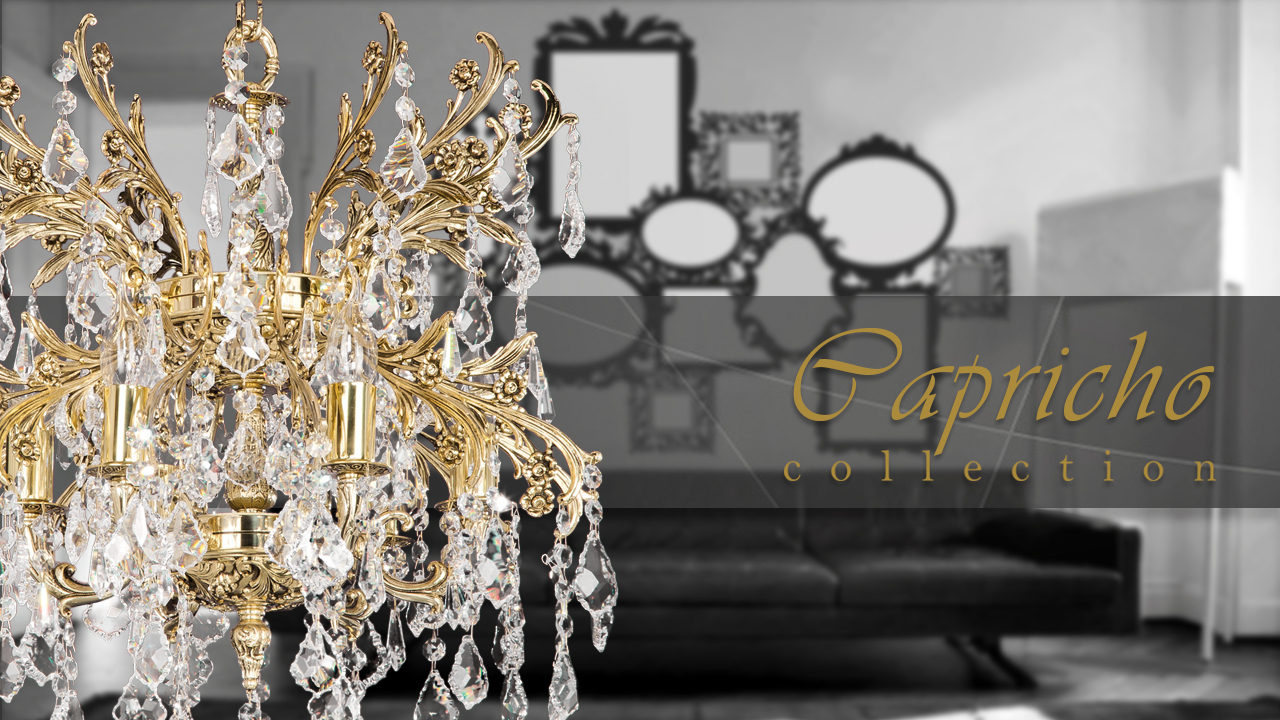 The Capricho collection, seeks to break with established formal bases. Inspired by the Rococo style, the Capricho lamps will become the center of attention in stay.
The challenge of mixing crystals and pieces, without using arms, transforms this collection in a fascinating decorative whim.
Due to its shape, this collection is ideal for light up hallways and corridors, or rooms where it's enough with a single point of light.
The Capricho collection is composed of two chandeliers of 3 and 6 lights.
Available decorations: bright patina, ivory gold, bright nickel, matt nickel, carrara marble stone and craquele-oil.