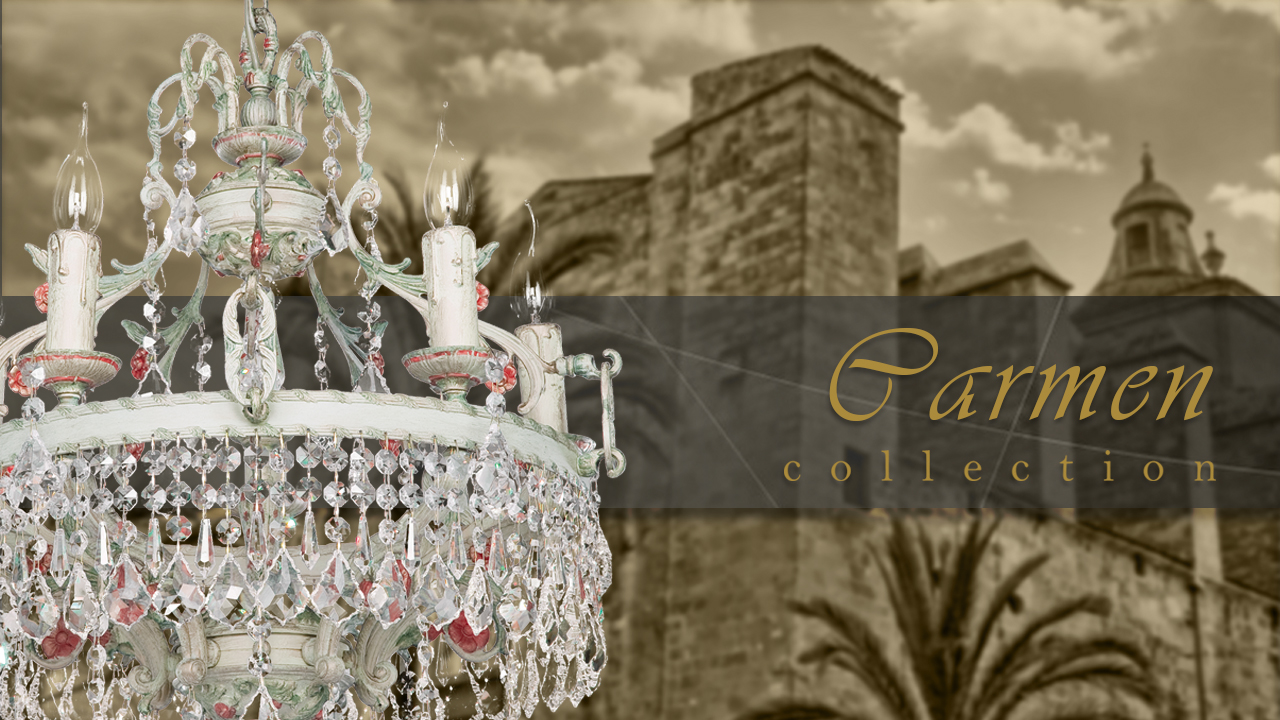 Of sober style, with round shapes and with barely visible arms, the lamps of the Carmen collection remember us the big lamps of the Middle Ages.
On the other hand, the decoration of the parts and the game of crystals remind more to the ostentatious baroque era.
Due to the varied sizes, the Carmen collection its perfect for small rooms because of the models with 3, 4, 5 and 6 lights. If you have a large living room, can chose Carmen 24, and make the luminaire the center of attention in the room.
The Carmen collection is composed of 8 pieces: 5 chandeliers of different size and number of lights, a pendant lamp, a table lamp and a wall bracket. The various decorations available provide different shades adaptable to any home decor.
Available decorations: bright patina, ivory gold, bright nickel, matt nickel, carrara marble stone and craquele-oil.