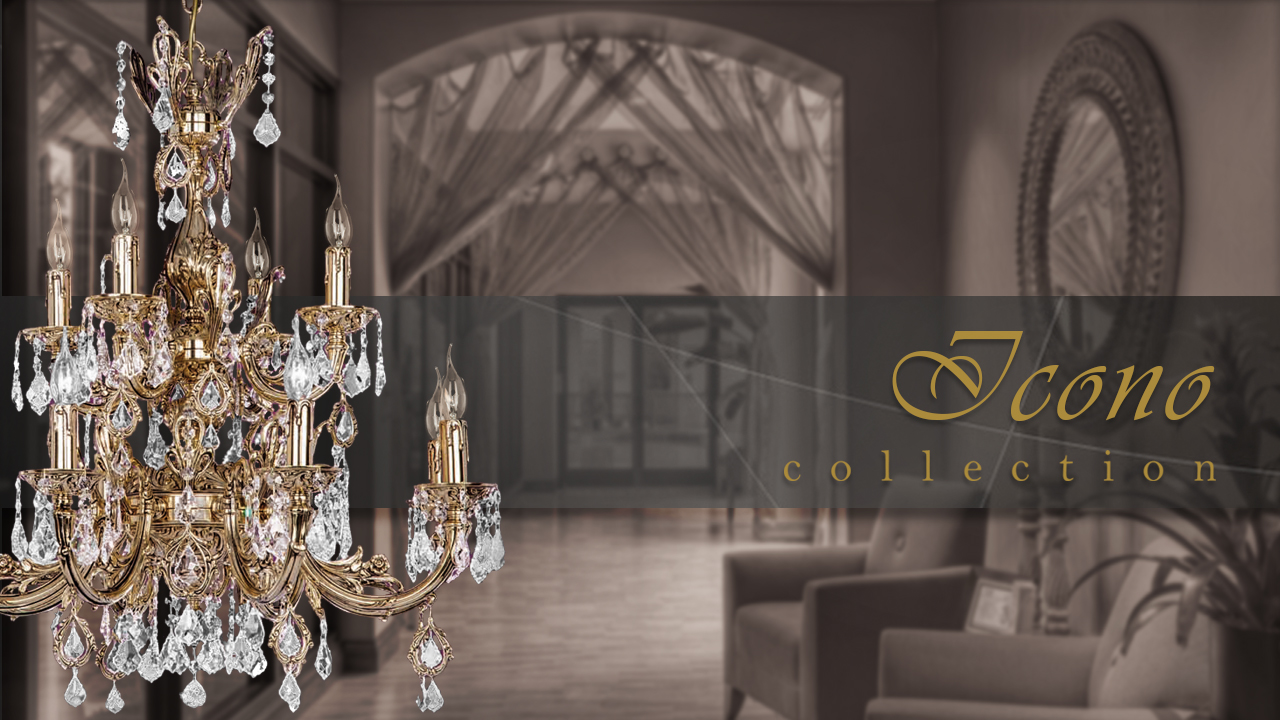 The Icono collection is a clear representation of the Spanish Neoclassical style where beautifully decorated elements and formal simplicity come together. Its thin arms and short decorative elements allow us perfectly appreciate the classic forms of the lamp.
Combine this collection with Babel or Leds new collections and creates unique lighting spaces.
The icon collection is composed of twelve pieces: Nine chandeliers, one table lamp and two wall brackets.
Available decorations: bright patina, bright nickel, matt nickel, ivory gold, carrara marble stone and craquele-oil.