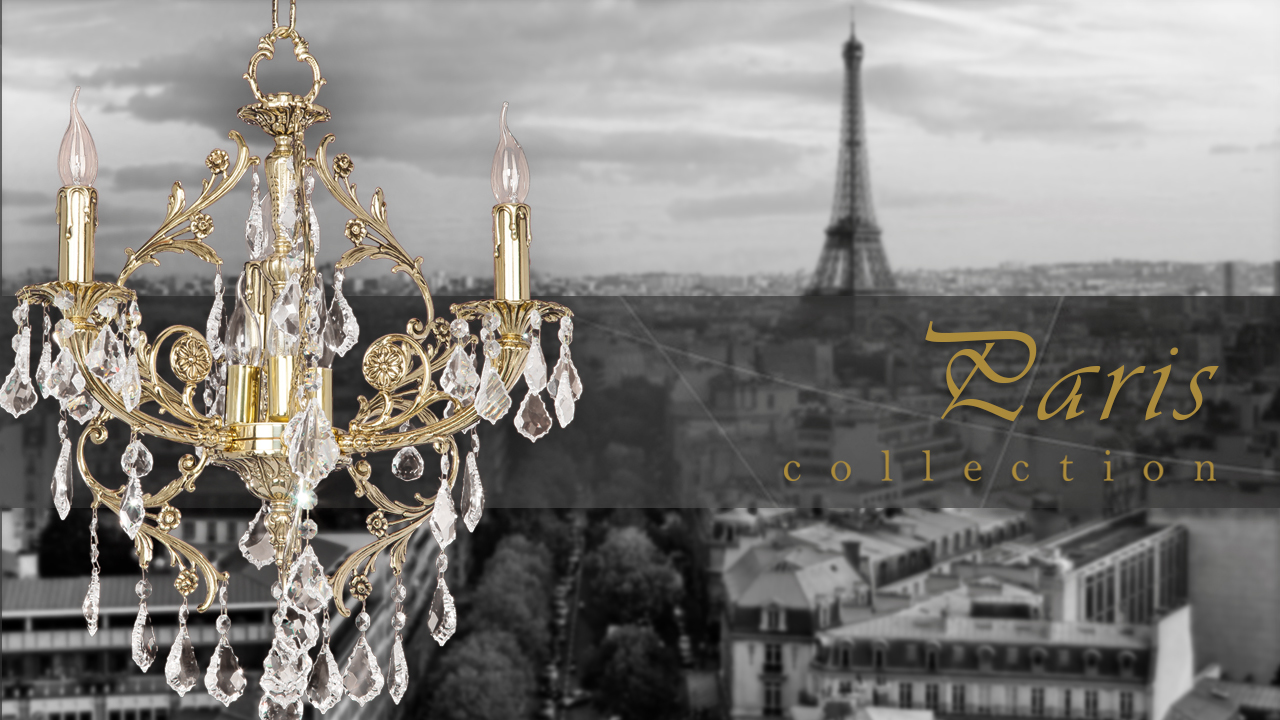 Inspired by the Louis XV style, the lamps of the Paris collection remind us on its shapes to a lantern light. Its structure includes the light source which, combined with the reflection of the glass of Asfour, creates a special atmosphere in the home.
The different combinations of sizes and lights make this collection adaptable to all the rooms of your home.
The Paris collection is composed of 11 parts: 7 chandeliers, a hanging lamp, a table lamp and two wall brackets.
Available decorations: bright patina, bright nickel, matt nickel, ivory gold, carrara marble stone and craquele-oil.