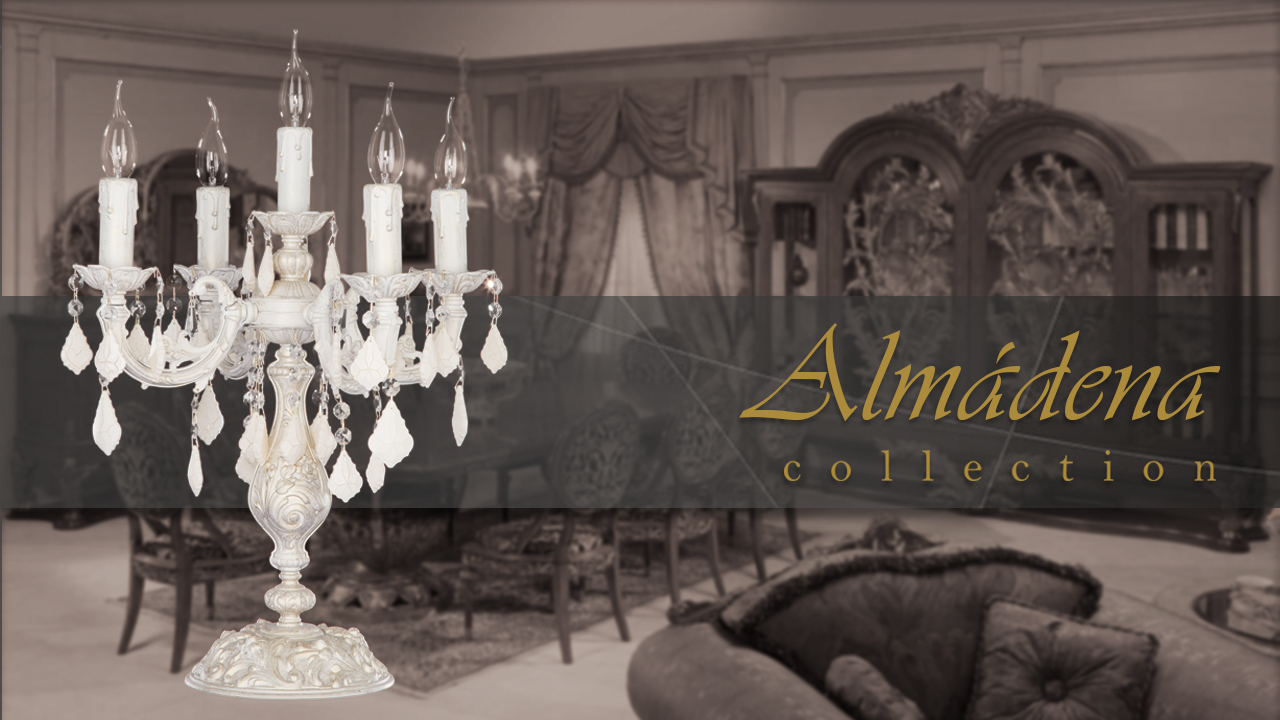 The Almadena collection is composed of 12 pieces: a table lamp, two wall brackets and nine chandeliers.
Its design seeks to emulate the shapes of the Louis XVI style, combining the sobriety with very finely wrought finishes. The stripped decoration and its opaque crystals provide a different yet elegant touch.
The different sizes, models and particular artistic decoration make to the Almadena collection adaptable to both large and small rooms in the home.
Available decorations: bright patina, ivory gold, bright nickel, matt nickel, carrara marble stone and craquele-oil.