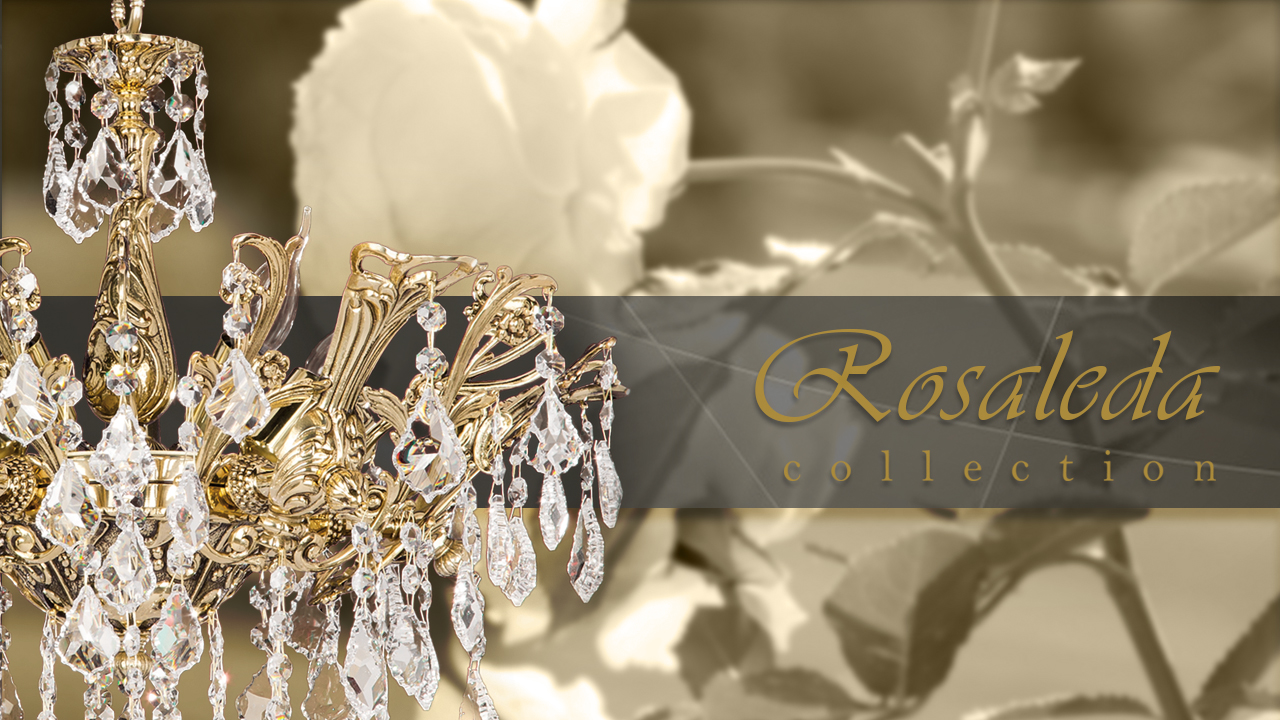 Composed by 6 chandeliers, 5 hanging lamps, a table lamp and two wall brackets, the Rosaleda collection adapts to the needs of lighting in each room in your home.
With its simple design and structure, takes on greater importance the meticulous naturalistic decoration of each of the parts of the lamp, which reminds us of the decoration used by the Arabian culture in its artistic manifestations and which is very present in the Spanish and Valencian baroque.
Available decorations: bright patina, bright nickel, matt nickel, ivory gold, carrara marble stone and craquele-oil.