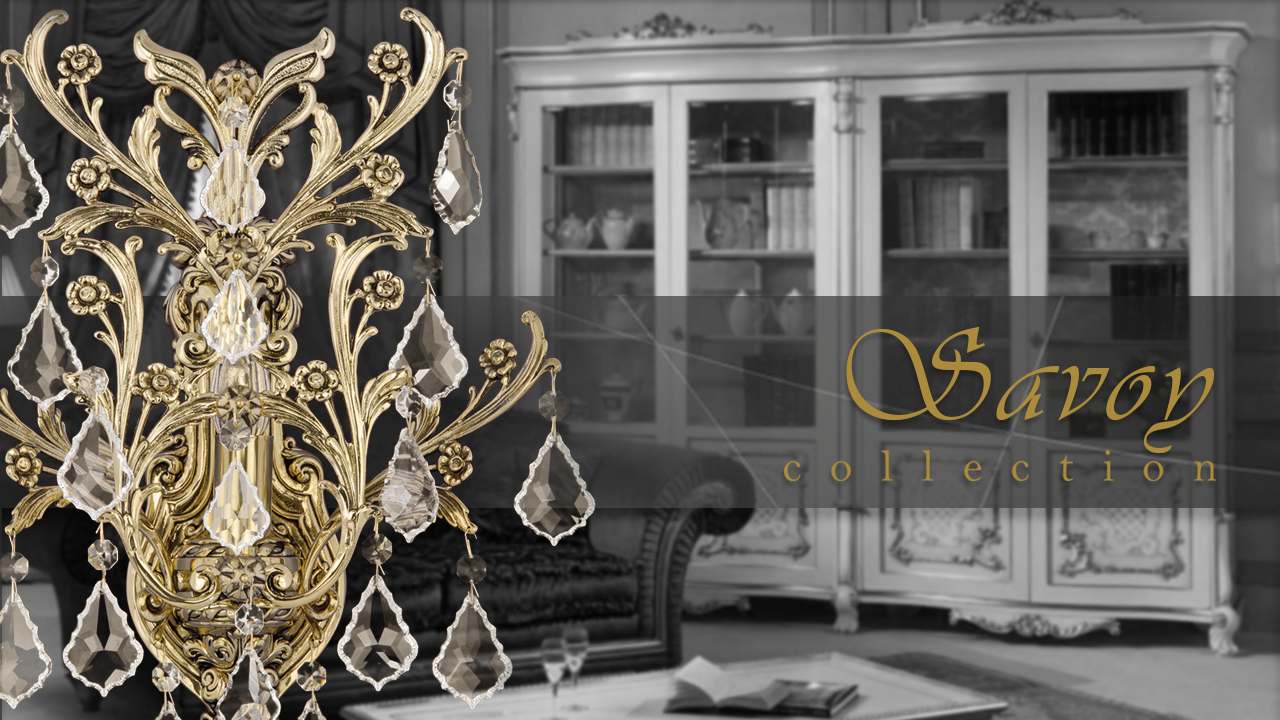 The design of the Savoy collection have a marked Louis XV style, where the shapes of the pieces intertwine to create a grating that reminds us magnificent and luxurious epochs in the history.
The Savoy collection is composed of four pieces: three chandeliers and a wall bracket.
His majesty makes them ideal to be the center of attention of the stay. You can choose between the models of 4, 6 or 8 lights.
Available decorations: bright patina, bright nickel, matt nickel, ivory gold, carrara marble stone and craquele-oil.