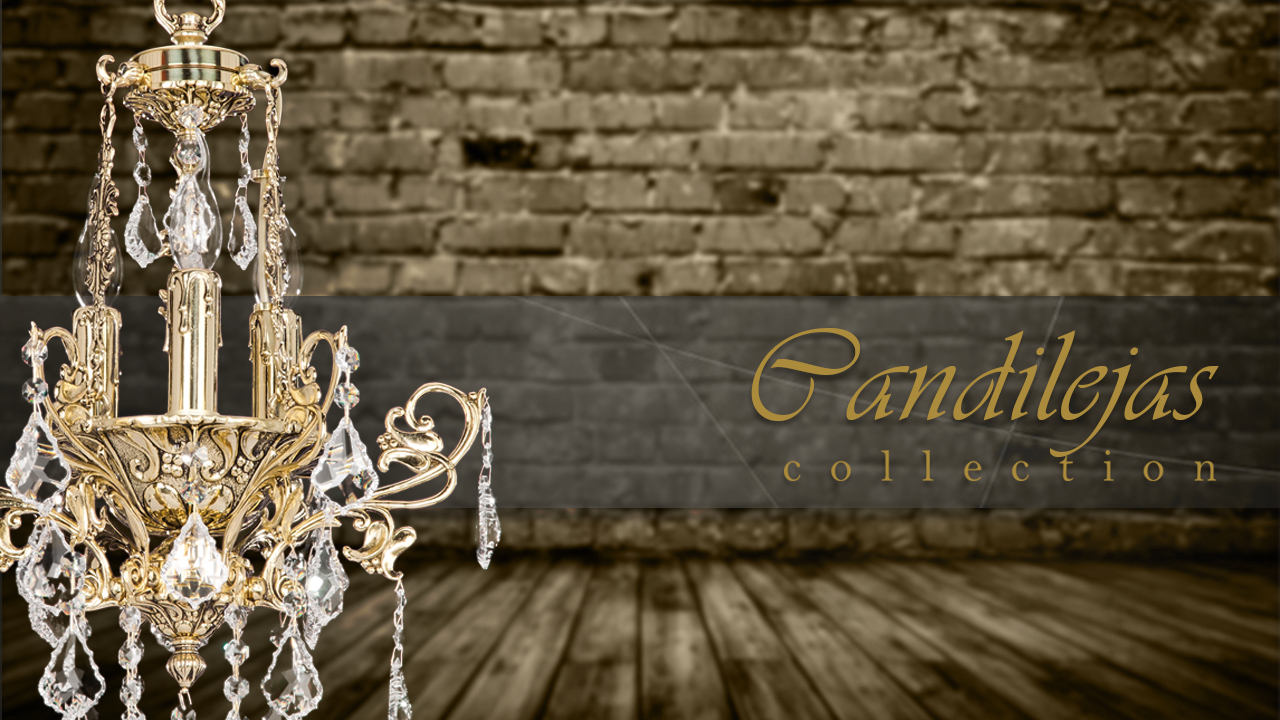 The Candilejas collection reminds us in his shapes to the old oil lamps, as it's the body of the lamp which picks up the lights in its interior.
Its elongated design makes them ideal for light up narrow hallways, where you can combine the luminaires with the wall brackets of the collection. You can also easily highlight certain angles in a larger room.
The Candilejas Collection is composed of 5 pieces: 3 hanging lamps and two wall brackets.
Available decorations: bright patina, ivory gold, bright nickel, matt nickel, carrara marble stone and craquele-oil.