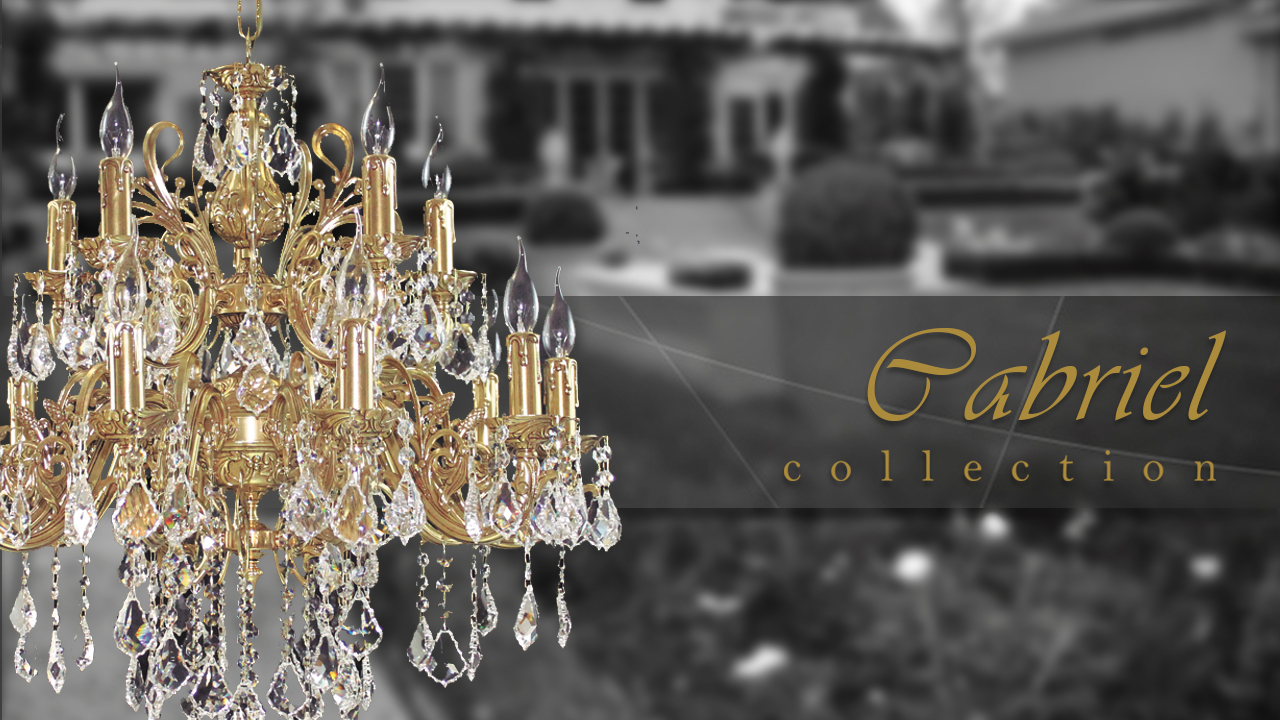 The Cabriel collection stand out by the ornaments and the elaborated decoration of each of its pieces, where used naturalistic motifs that draw curve and sinuous lines.
The Cabriel new collections is composed by seven chandeliers, two wall brackets and a table lamp.
Available decorations: brown patina, satin leather and decapé gold.