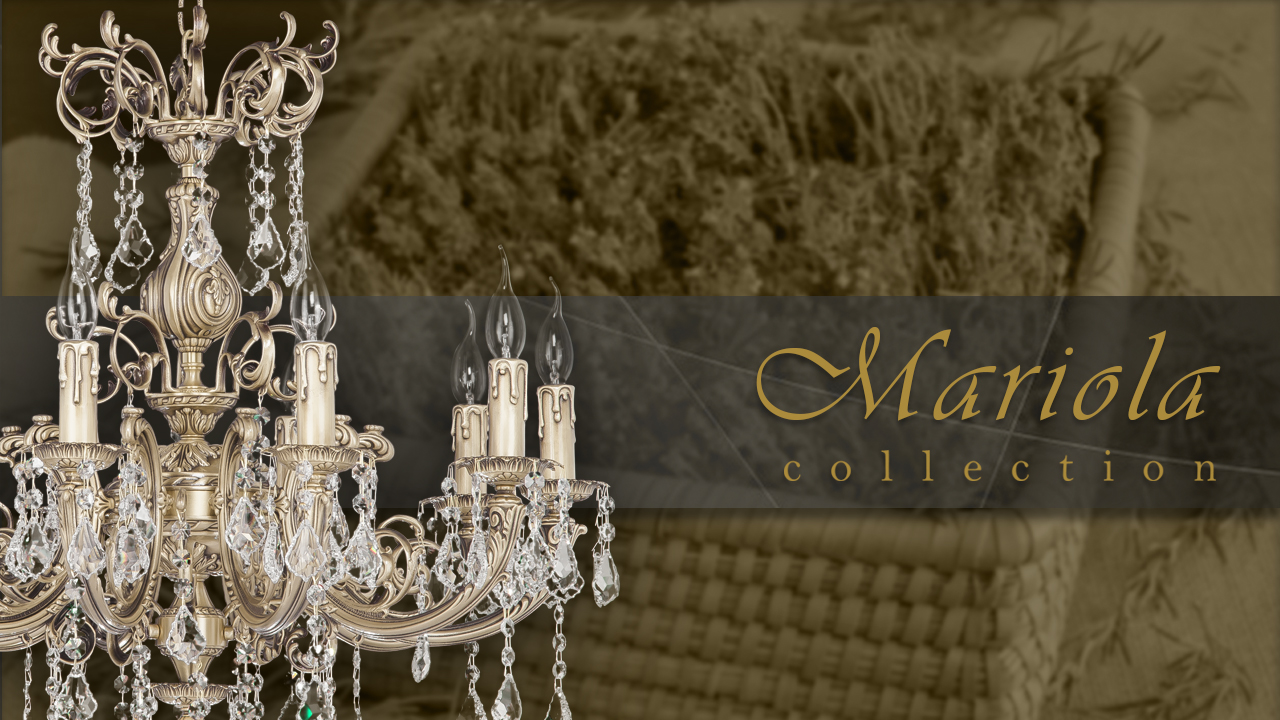 With fine but beautifully carved arms, Mariola collection transport us to the Spanish XVIII century halls, where classic lines and carefully crafted finishes converge.
This new collection is perfect for lighting up large rooms, although the large number of available sizes also make it adaptable to small spaces.
The Mariola collection is composed of 14 pieces: 9 chandeliers, a floor lamp, two table lamps and two wall brackets.
Available decorations: brown patina, satin leather and decapé gold.