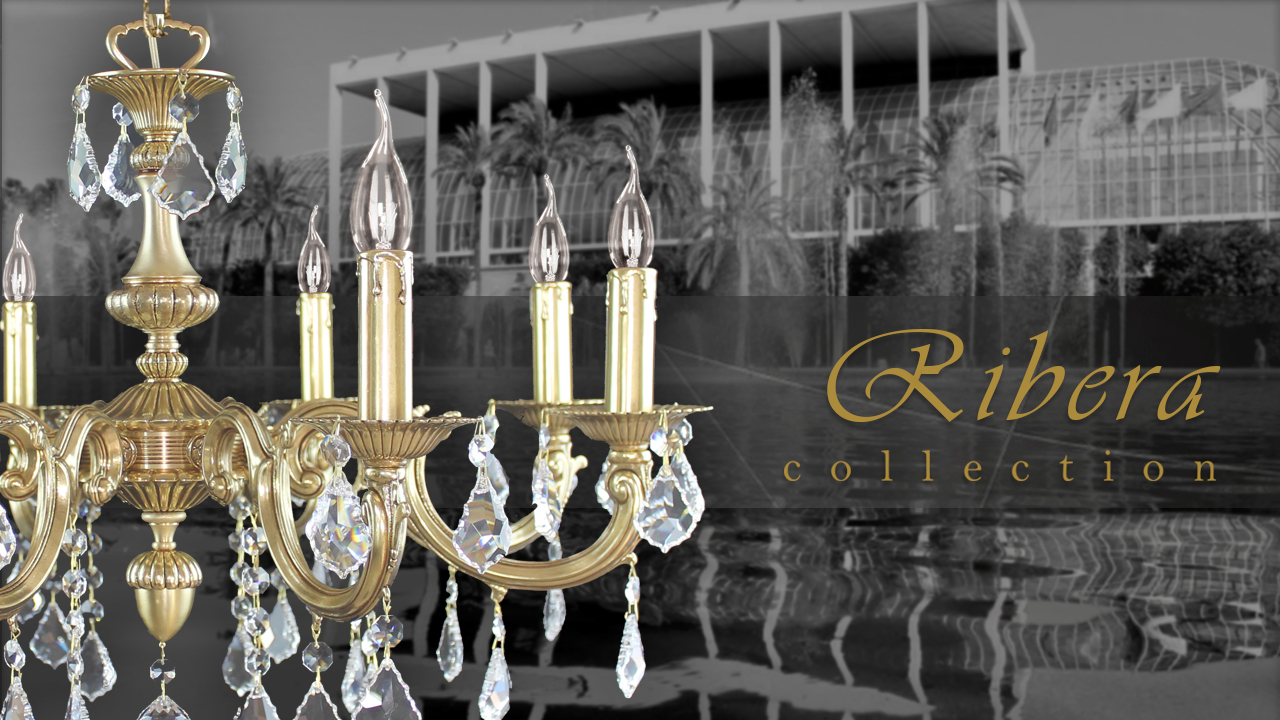 The new collection Ribera is characterized by their simple shapes and for the importance of the engraved of the pieces, leaving the decorative crystals on a second place, in some cases replaced by screens. The combination of the different models of the collection may give a simple and classic decorative touch.
The classic lighting collection Ribera is composed by: six chandeliers, two wall brackets and five table lamps.
Available decorations: black patina, brown patina, decapé gold and satin leather.