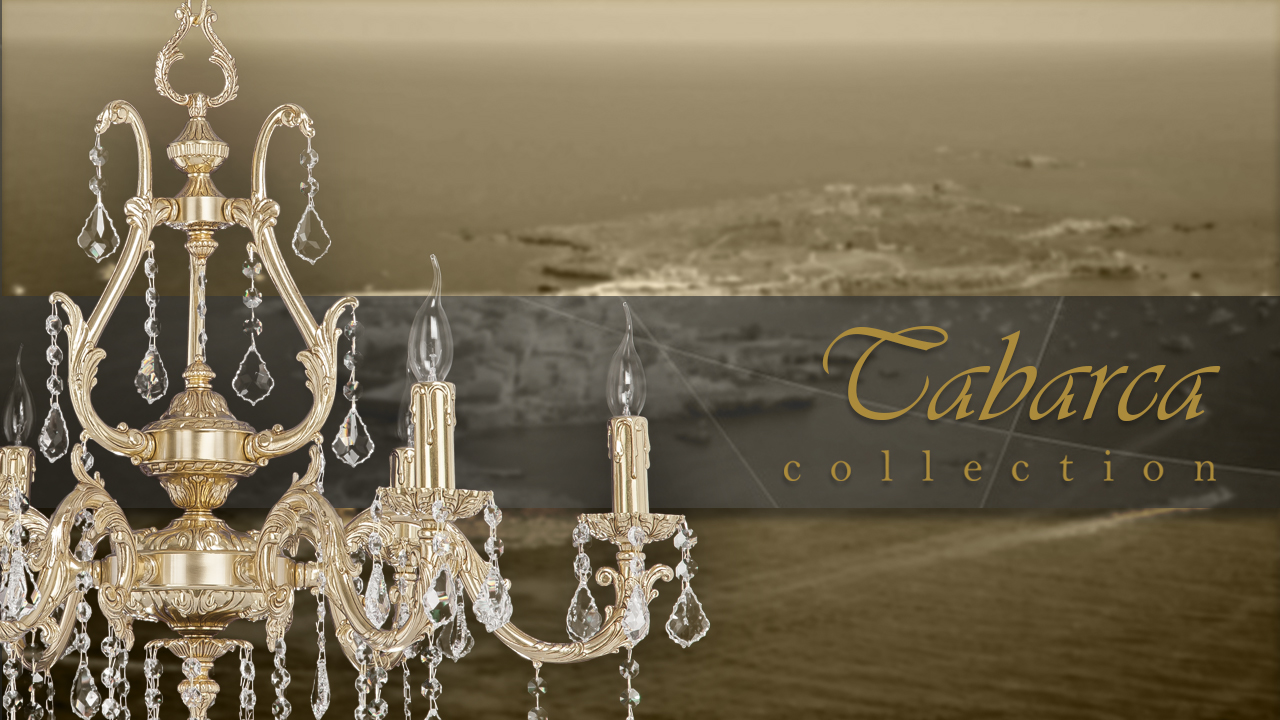 The Tabarca collection is inspired by the Louis XV style. Its rounded and sinuous shapes allow us to create intimate spaces where the lamp takes center stage.
The various sizes available make the Tabarca collection suits every room in your home.
The new collection is composed by seventeen lamps: eleven chandeliers, one floor lamp, two table lamps and three wall brackets.
Available decorations: brown patina, satin leather and decapé gold.